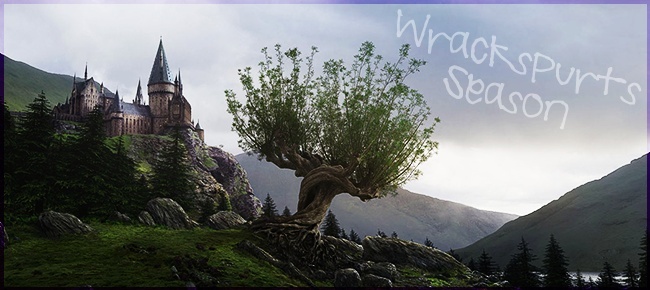 Harry Potter - The Hogwarts Experience
Come share the Magic and remember Never tickle a Purple Hippo!

Announcement Board
C

heck

the news/announcements/updated thread HERE
Please be patient while HE is undergoing some major changes, we're trying to improve it for a new era.


YEAR 9



MAIN EVENT


Don't forget that the TV/Movies Bootcamp is currently ongoing. You can sign-up at any time!

Housepoints

Hufflepuff:

25,243

Slytherin

: 24,567

Gryffindor:

24,265
Ravenclaw: 20,165



January 2015

Mon
Tue
Wed
Thu
Fri
Sat
Sun

1

2

3

4

5

6

7

8

9

10

11

12

13

14

15

16

17

18

19

20

21

22

23

24

25

26

27

28

29

30

31

Calendar

HE Staff

Admin






Deputy Head




Heads of House







Second Heads of House




Other Positions

Head Students

(February 2013 - February 2014)

AninditaW


&




stephy


Prefects


(February 2013 - August 201

3

)

Slytherin Prefects

elithedragon

Gryffindor Prefects

Traci=Ronlover102

Hufflepuff Prefects

Ellen

Ravenclaw Prefects

Rainbow Shifter

Professors

Ancient Runes Professor


Clafin


Art, Drama & Creative Writing Professor


amberg93


Arithmancy


amberg93


Astronomy Professor


Raistlin the Wizard


Care of Magical Creatures Professor


amortentia773


Charms Professor


Sashi


Dart Studies




TBA




Defense Against the Dark Arts Professor




amortentia773




Divination Professor


TBA


Flying Professor


LilyFlower


Hea

ler Studies




TBA




Herbology Professor


amortentia773


History of Magic Professor


violetriddle


Muggle Studies Professor


amberg93


Mythology Professor


amortentia773


Potions Professor


amortentia773


Supernatural and Paranormal Studies Professor


violetriddle


Transfiguration Professor


violetriddle

HE Daily Trivia

Don't forget do play the

Daily Trivia

.

There will be a bunch of points available for the Top 10 Players at the end of each month!

Hurry up, then, click

HERE

!

Featured Member

Affiliates/Topsites

Please vote daily in the following sites to keep our site on top and hopefully attract more members:







These are our static affiliates:







Affiliate With Us

If you would like to affiliate with the Hogwarts Experience simply take the link image code below to put onto your site.

To have your affiliate here, please PM

Raistlin The Wizard

or post your button HERE. Please remember, Hogwarts Experience will only affiliate with sites that have our own affiliate link on them.

Add us as an affiliate:





Copyright and Rights Reserved

Copyright and Rights Reserved

The Hogwarts Experience copyrighted 2006-2014
Elfie Dumbledore
All Rights Reserved

General Disclaimer
All Referances to Harry Potter characters and story lines remain the rights of JK.Rowling, Warner Brothers, Bloomsbury & Scholastic

| | |
| --- | --- |
| Show List (Check Before Posting!) | |

Author
Message
amortentia773
Hufflepuff Head of House : CoMC & DADA & Mythology & Herbology & Potions Professor : 5th Year








Registration date:

2010-07-29


Number of posts

: 17298


Age

: 20


Location

: Floating around the clouds


Real First Name

: Katie


Country

:


House

: Hufflepuff


Crest

:


Warning

:




Award Bar

:





| | |
| --- | --- |
| Show List (Check Before Posting!) | |